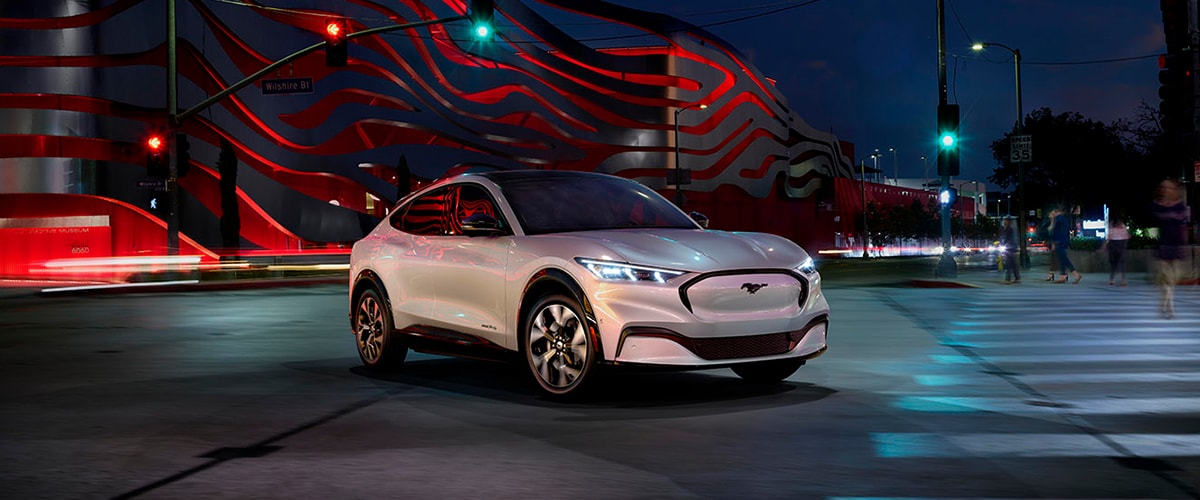 The 2021 Ford
Mustang Mach-E
Get Ready to Revolutionize Your Drive with the 2021 Ford Mustang Mach-E
The Mustang line delivers an iconic performance, and for the latest model, it changes the way drivers will look at electric performance from an SUV option. The 2021 Ford Mustang Mach-E is an all-electric SUV that offers Mustang performance with plenty of room and convenience for you and your passengers. Under the hood or within the interior, the Ford Mustang Mach-E is the ideal vehicle for any way you live your life!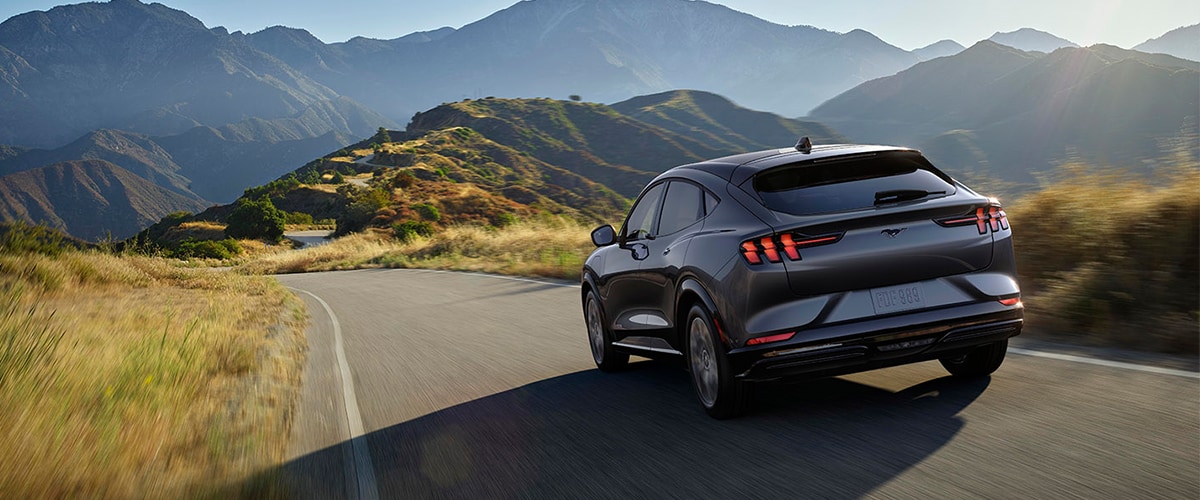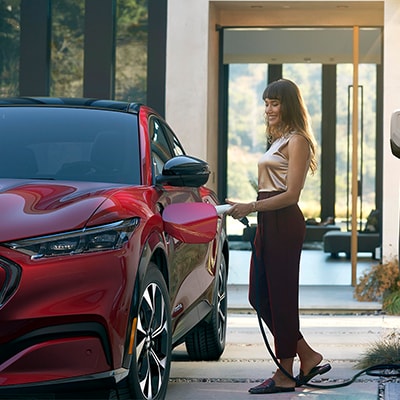 Performance
As the first all-electric member of the Mustang family, the Mach-E harnesses the power and efficiency of both into a seamless and robust option. This uniquely tailored experience offers one of two battery options, a standard and extended battery pack. With the extended battery, the Ford Mustang Mach-E will deliver a maximum range of 300 miles, ensuring that your daily commute is handled all without need a charge. Thanks to impressive Mustang power, the GT Performance Edition can deliver up to 459 horsepower and 612 pound-feet of torque, rivaling that of competitors like the Porsche 911 GTS. Full capability is provided by available electric all-wheel drive, ensuring you have exceptional handling and capability on slick road conditions and off-road adventures.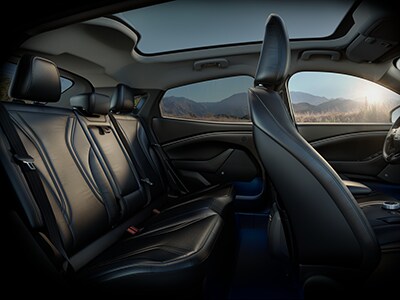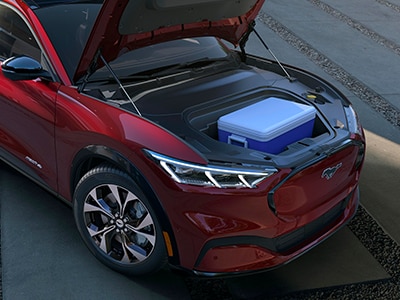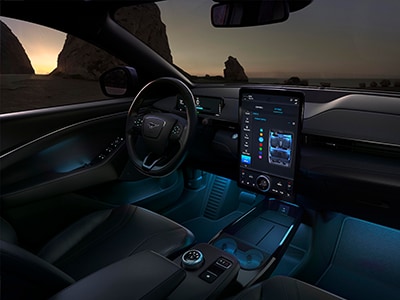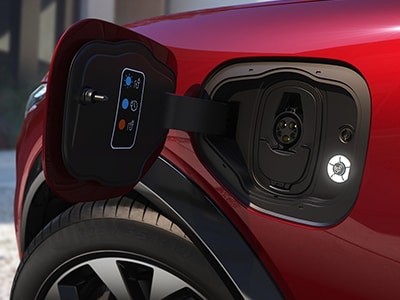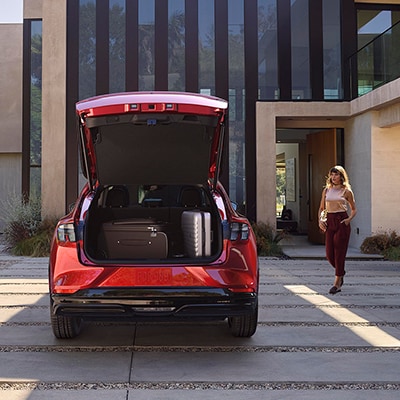 Technology
The cozy interior seats up to five with plenty of legroom to stretch out, while the Mustang Mach-E offers front and rear cargo space for your convenience. You will also find a plethora of intuitive and innovative technology for your daily drive, ensuring that you have everything within reach. The 2020 Ford Mustang Mach-E recognizes you as soon as you get close when you use your Phone As A Key. It will then automatically adjust your seats, mirrors, radio, lighting, and instrument panel to get it just the way you like it. This pairs well with the Drive Experience, which fits the interior setting to your specific style whether it's Unbridled, Engage, or Whisper.
Driving is easy with the Next Generation, Intelligent, Voice-Activated SYNC® infotainment system. It tailors your listening experience right to your style, with smartphone integration and a capacitive 15.5-inch touchscreen for easy access. Other highlights include a cloud-connected navigation system, customizable cluster screen, and modem-based over-the-air updates to keep you on the right path home. Drive with confidence using the standard Ford Co-Pilot360™ driver assistance suite, which guides you through traffic and tricky road conditions with ease.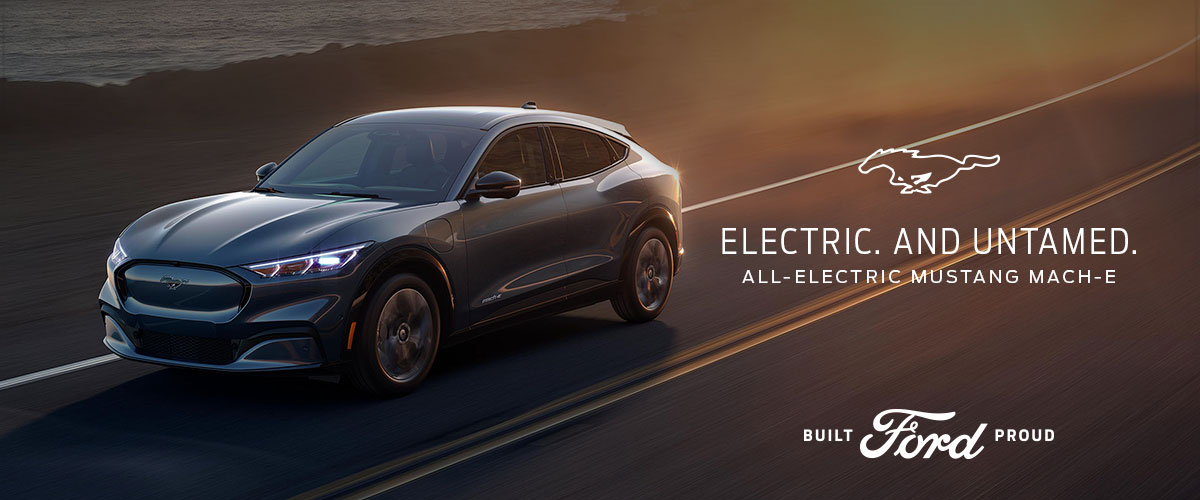 Want to Learn More?
Stop by Gerald Ford North Aurora to learn more and reserve the 2021 Ford Mustang Mach-E today!
Make an Inquiry